Skip to Main Content
It looks like you're using Internet Explorer 11 or older. This website works best with modern browsers such as the latest versions of Chrome, Firefox, Safari, and Edge. If you continue with this browser, you may see unexpected results.
Librarian for Music & Performing Arts
Rachel Fox Von Swearingen
New Collection Spotlight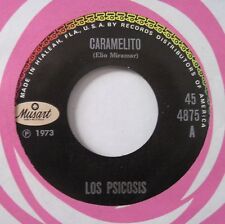 The Bell Brothers Collection of Latin American & Caribbean Recordings
Syracuse University Libraries' Special Collections Research Center (SCRC) has recently made available the first batch of recordings from their Latin American 45's collection, digitally transferred and preserved by the Belfer Audio Archive. Recordings are able to be streamed from any public workstation in Bird Library.
For more information on the collection, see the collection finding aid on the Libraries' website.
New Resources!
Bloomsbury Music and Sound

Scholarly books and reference works published by Bloomsbury on world popular music. Includes the Encyclopedia of Popular Music of the World, the Bloomsbury 33 1/3 book series on influential music albums, and other Bloomsbury titles.
New Resources!
Ethnomusicology: Global Field Recordings

Produced in conjunction with the UCLA Ethnomusicology Archive, this collection includes audio field recordings and interviews, educational recordings, film footage, field notebooks, slides, correspondence, and ephemera collected between 1905 and 2019.