Skip to main content
It looks like you're using Internet Explorer 11 or older. This website works best with modern browsers such as the latest versions of Chrome, Firefox, Safari, and Edge. If you continue with this browser, you may see unexpected results.
New Resources
Pollstar Pro is an online directory of artist and concert tour information used by music industry professionals. It contains business and venue contact information, plus you can view box-office information, business analysis, artist itineraries and concert business news.
For access, visit the Bird Library 1st floor information desk to obtain login information.
Top Trade Publications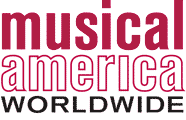 Journal & Trade Magazine Databases
Search a database to find news, journal, and magazine articles on your topic.
Browse Trade Publications