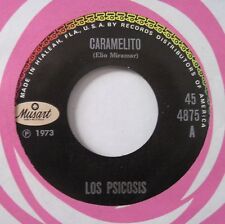 The Bell Brothers Collection of Latin American & Caribbean Recordings
Syracuse University Libraries' Special Collections Research Center (SCRC) has recently made available the first batch of recordings from their Latin American 45's collection, digitally transferred and preserved by the Belfer Audio Archive. Recordings are able to be streamed from any public workstation in Bird Library.
For more information on the collection, see the collection finding aid on the Libraries' website.